Presenting one-of-a-kind, unique, exclusive, energy efficient units!  Perfect for your business, boats, automobiles, toys, home extension and so much more … these are a must see!
Zoned commercial, these upscale, coastal-designed business and storage condos have been appointed with all the amenities needed for your business, remote office, studio build-out, boat or automobile, and hobbies.
The only limit is your imagination!
Features of every baseline build:
Larger-sized units: 24'x50' (1200 sq. ft.) & 30'x50' (1500 sq. ft.)

High-quality Amish-built craftsmanship
Front, rear & side windows…tons of natural light

When we say "super insulated" we mean "SUPER INSULATED"
R-50 in ceiling, recommended for Northern climates; R-24 outside walls; R-19 inside walls, R-18 garage doors

Inside and out 40-year maintenance-free 26-gauge steel

Dual access man-doors … front and back … providing additional safety exit

Exclusive exterior design features exterior stone fronts, coastal colors, lighted cupolas!

Attractive, high-output exterior security lighting!

Powered overhead doors
Wi-Fi Remote control ready… requires Wi-Fi
R18 insulated, 2-inch thick, 18' and 16' (unit size dependent)
Two rows of insulated glass (8 windows)

Wall-mounted Lift-Master ¾ horsepower, electric door operators
Wi-Fi enabled

Security cameras… your safety is important to us

100% 6" concrete drive and pads … 4500 psi

Bathroom ready: rough-in plumbing in place; handicap constructed for business as required.

Bonus! Inside floor drains with business-focused exterior grease traps

Full utilities
Electric: 60 amp panel (upgradabel to 100-200 amp)
Natural gas forced air furnace , Water, Sewer, TV Antenna, Internet ready

Handicap Qualified Half-Bathroom (shower can be added)

5-gal electric hot water heater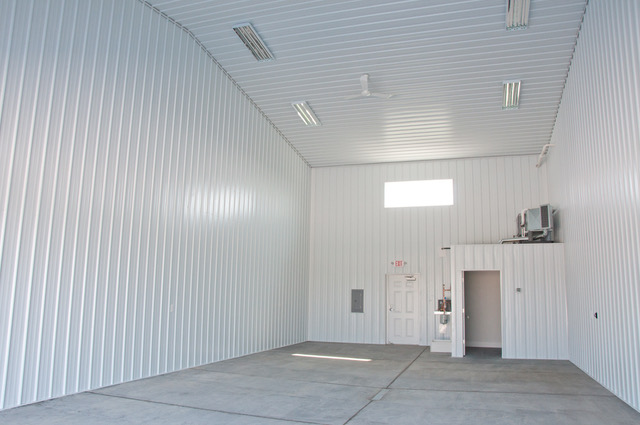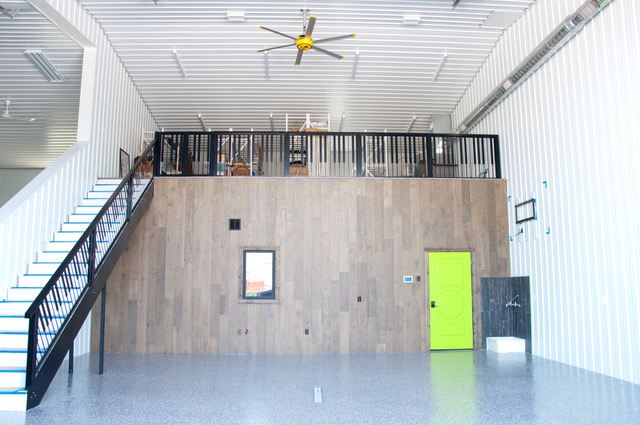 Ready to learn more about this opportunity?